Photo Trivia Quiz With CMS – iOS
Posted on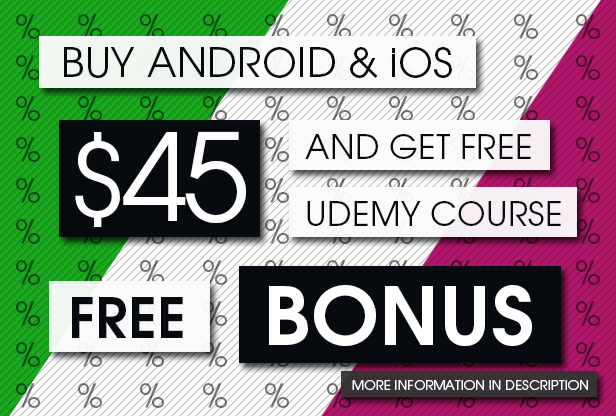 Full HD app presentation: https://www.youtube.com/watch?v=ASXbGOFrSjE
Step by step video tutorial how to setup everything or do the reskin: https://www.youtube.com/watch?v=XJkR6yGw8e4
Demo:
https://itunes.apple.com/us/app/geography-brainiac-trivia/id1152108211
Everything you see you get
Photo Quiz is a trivia game app for iOS (iPhone and iPad) with CMS. Developing your own photo quiz app has never been so easy; just add your own categories and questions with photos in our CMS, publish an .ipa file, and send it to the market.
Requirements:
You need to have Adobe Flash CS6/CC or Animate CC installed on your PC/MAC (you can get a trial from adobe's website). A detailed guide with screenshots will explain where you need to click in order to export the project to the android .apk file.
Key features:
Support photos in questions,
Beautiful and clean UI (all assets included),
Easy to reskin,
Fully scalable content,
2×2 versions (one with ads, the other without them) for iPhone and iPad
Supported ad providers include AdMob and Chartboost (supported ad formats: banner, app wall, interstitial),
Content Mangement System – PHP and MySQL (Live Updates – add new categories and questions with photos whenever you like),
User stats (total score, highest points per run, total corrent and wrong ansers),
Achievements ? collect points to rank up and unlock a new badge,
Fight against the clock (the faster you are, the more points you get),
Unlimited amount of categories (add as much content as you like),
Set the amount of questions users need to answer per run,
Easily reusable to create numerous thematic apps,
Support any language,
Platform: iOS,
App engine: AIR, Flash or Animate,
CMS engine: PHP, jQuery, CSS, JS, & MySQL. Mobile friendly with support for all types of browsers,
Step by step guide for beginner.
Ads with GDPR support:
https://codecanyon.net/item/gdpr-with-admob-ads-eu-consent-policy-android-ios-/22368835?ref=INVEDION
PROMOTION – limited time:
Buy both version of this app: Android & iOS – if you previously bought one version of our product (e. g. android) and buy the other one (e.g. ios) now, you'll be elligible to get our Udemy course for free
Send us confirmation (your license numbers) that you bought both versions
Get from us discount coupon (From $45 to FREE) to dowload your udemy course for free:
https://www.udemy.com/advanced-app-development-and-design-course-for-ios-and-android/
Android version:
https://codecanyon.net/item/photo-trivia-quiz-with-cms-android/17710608?ref=INVEDION
---
---
Share this post
Tags:

achievements, admob, affiliate marketing, article marketing, auctions, Banners, Blog Marketing, challenge, ChartBoost, Classified Advertising, CMS, Consulting, contest, Copywriting, Domains, E-commerce Operations, email marketing, iOS, iOS app, iq, knowledge, market research, marketing, news, niche marketing, paid surveys, pay per click advertising, photo, promotion, quiz, school, SEM & SEO, Social Media Marketing, Software & Services, stats, Submitters, test, trivia, video marketing
---